A Four-Person Scramble to benefit


Fearless! Hudson Valley, Inc. is the only private, 501(c)(3) non-profit charitable organization in Orange and Sullivan Counties, which provides free and confidential services for victims of abuse and violence.
Our mission is to build an informed, just, and accountable society so all people can experience supportive and safe relationships free from abuse, exploitation, and oppression. We do this by education, prevention, advocacy, and providing comprehensive services, including shelter, to victims and survivors of interpersonal violence, human trafficking, sexual violence, and other types of crime victimization.
Abuse can happen to anyone. Fearless! is here to help.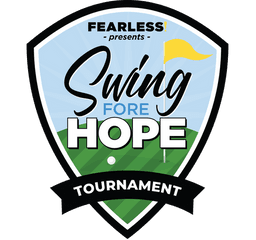 Tournament:
Enjoy the scenic views at the private golf course, The Country Club at Otterkill.
• 18-holes of golf
• breakfast and lunch
• on-course snacks and drinks
• golfer gift
• contests, games, and prizes
• cocktail dinner, beer, and wine
About Sponsorships:
Support a highly regarded non-profit in your community and promote your products and services to our tournament participants through one of our numerous sponsorship opportunities. This is an opportunity you don't want to miss; sign up today using our convenient online form or pdf registration form. Your sponsorship will allow Fearless! to aid many more survivors and communities – and truly make a difference.
Learn more about our sponsorships:


Not a golfer? There are many ways you can support us:
• Choose one of the non-player sponsorships
• Donate items for our raffle or golfer prizes
• Join us at our cocktail dinner for awards, raffles, an open bar, and fun
• Make a reoccurring monitory donation through our website
However you participate, you will be supporting our efforts in serving and assisting those affected by abuse and violence. We thank you tremendously for that because it's a big job and we can't do it alone.