The Afternoon Party features live music, Mexican fare by Martin's Famous Street Tacos, TriTip and Chicken BBQ with sides,
wine tasting, Silent and Live Auctions, and raffle prizes. Fun is had by all!

Where: The party is held at Ancil Hoffman Park's Main Event venue.
Details: The party starts at 12:00pm and wraps up around 4:00 pm.
Food: Feast on the street taco fare served by local favorite Martin's Famous Street Tacos and enjoy Tri-Tip and Chicken BBQ with salad and ranch beans. Food is available until 3:00pm.
Music: Enjoy live music by Jahari Sai Quartet while you visit with friends, taste wine from four different wineries, and bid on fabulous auction items.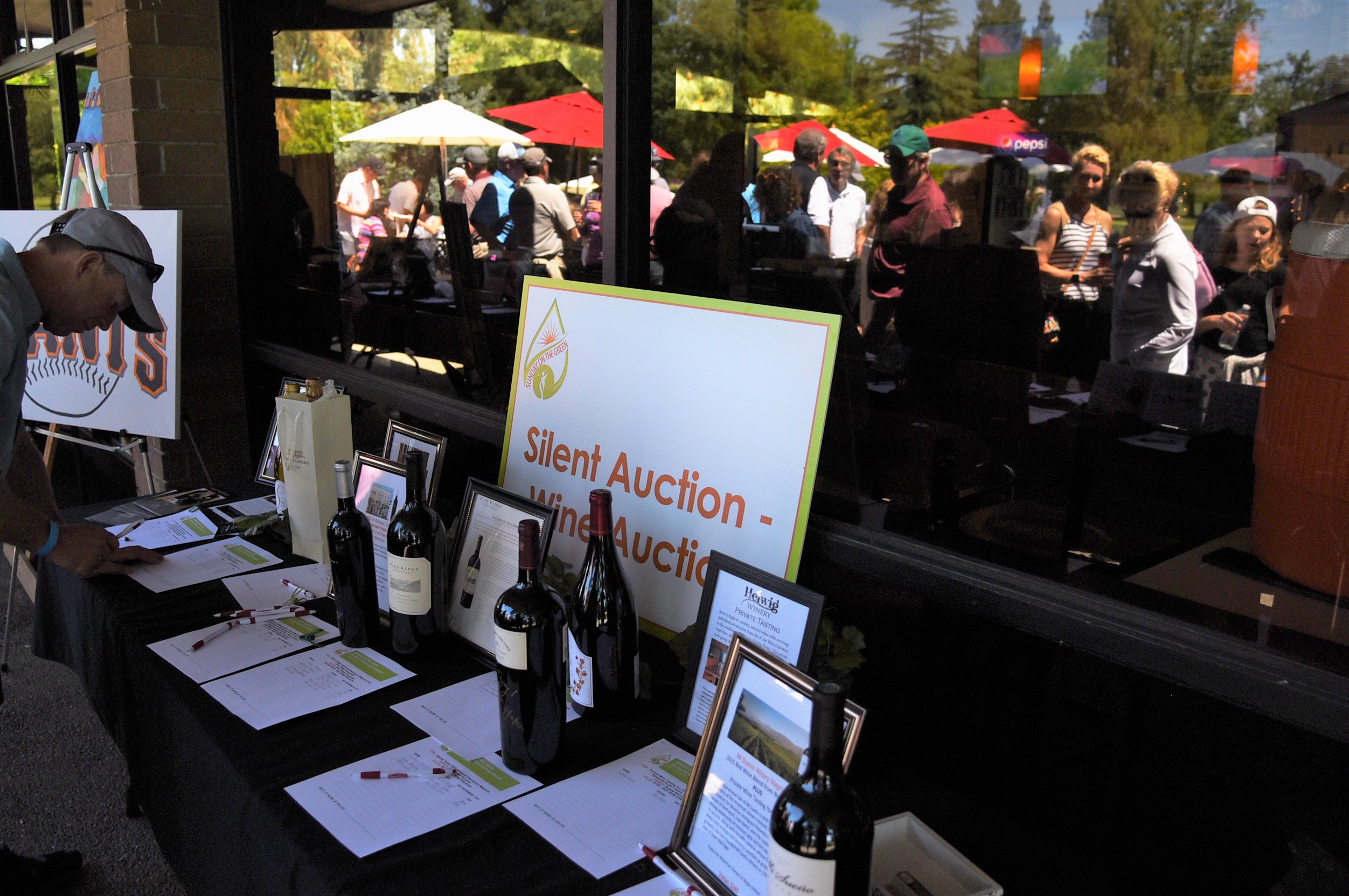 Silent Auction: The Silent Auction is open from 12:00pm to 3:00pm, with items ranging from wine packages, gourmet meals, golf-related items, artwork, vacation getaways, and more. Tables close between 2:30 and 3:00pm.
Live Auction: Like the thrill of bidding? Enjoy the Live Auction event and bid on exciting items and packages.
Balloon Raffle: Buy a balloon for $20 or $50, pop it, and you are guaranteed a prize valued from $15 to $100 - gift cards, gift baskets, golf items, wine, jewelry, and more! Our Balloon Raffle is sponsored by Home Care Assistance of Sacramento.
Libations: Partake in tasting of great wines donated by local vintners in the Sacramento area.
Tickets: The donation for the Party event is $35.